With schools back in session, school safety is a top priority to most everyone. Unfortunately, we live in a world where we have to think about campus safety including school shootings. Glass windows and doors do not provide much protection against an active shooter. However, safety and security film can provide an added layer of security to doors and windows in schools.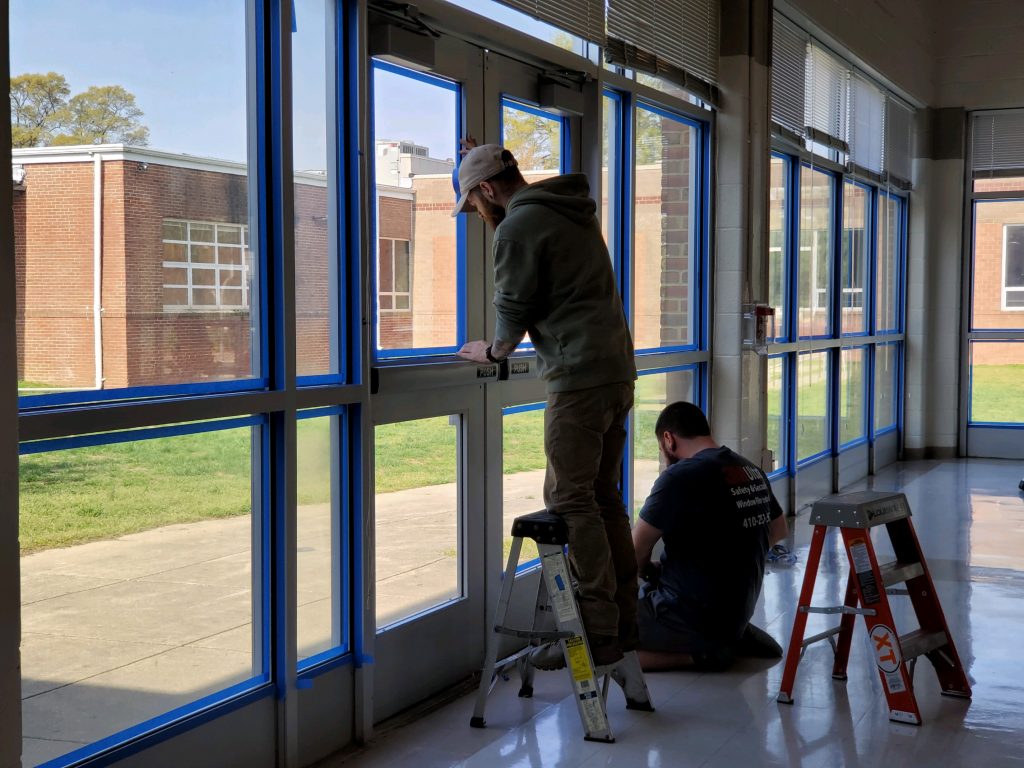 High end security films are extremely powerful.  Security film keeps the broken glass in place after a bullet strike. It also stops a potential school shooter from entering the building and prevents glass fragments from exploding into the building hurting or potential killing staff and students. It also gives students and staff more time to get to safety and to call for help. It is also an added layer of security after hours when schools are prone for robbery or vandalism.
Safety and security film has other benefits' as well. This film reduces injuries should a child slip and fall into a large piece of glass such as a window or door. In addition, it blocks out 99% of the harmful UV rays and reduces the heat and flare. This keeps kids safe from skin and eye diseases related to sun exposure.
For more information on safety and security film for your school, give Oklahoma City Window Film a call. We provide from quotes and references.