If privacy in your OKC home or business is your number one priority, you will be glad to know, Oklahoma City Window Film has many choices for you for your privacy film needs.
Window film or window tint has many benefits, from getting the look you want to protecting you and your furnishings from harmful UV rays. There is even solar film that saves you money and can even pay for itself in a couple of years with energy savings. However, more and more people in Oklahoma City and surrounding areas are turning to window film for privacy.
Decorative Film
There are many types of privacy film in our decorative line. It can be customized to take on different looks or you can choose from our countless colors, patterns and designs. Decorative film not only can provide privacy but also blocks out harmful UV rays, it blocks out up to 99% of the harmful UV rays. Decorative film can be a little more expensive than solar film so keep that in mind when considering privacy film.
Blackout, Translucent and Whiteout Window Film
Blackout, translucent and whiteout window film are the best choices for those wanting complete privacy. If you want privacy with a little natural light, translucent film is the way to go. It provides a frosted look that you can't see through. It is a great option for window tint in Oklahoma City for a bathroom or office space.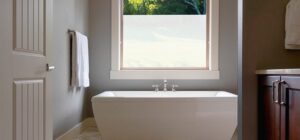 Blackout window film gives you complete privacy and does not allow light to come in or out. It is not a good choice on exterior windows as it picks up heat.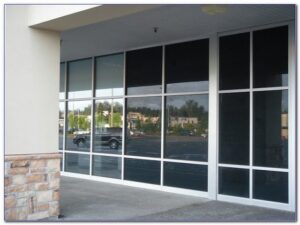 Whiteout window film is good for blocking a view into a window temporarily. Unlike blackout window film, whiteout can be used on an exterior window.
Solar Control Window Tint
Solar control film is a window tint that is used for heat rejection, glare reduction and UV ray blockage. This type of window film is great for reducing cooling costs and making a space much more comfortable. This type of film can be clear or comes in many shades from light to a darker tint. There isn't as much privacy with this type of film but it does have many other great advantages.
Let Oklahoma City Window Film help you decide the best privacy film for your Oklahoma City home or business. We love to help our OKC customers find affordable solutions.