The cooler fall and winter OKC months can be a nice change for us from the heat but the cold weather can be a pain at times as well. When it is a cold, windy Oklahoma day, the last thing you want is to come home to a cold house. This is where energy saving window film from Oklahoma City Window Film can help!
We can install window film on your Oklahoma City windows that helps retain heat inside…this will help keep you warm this winter. You don't have to go through the expense and hassle of removing your current windows and replacing them. Simply install energy saving window film on top of your current windows and Ta Da – instant energy efficiency.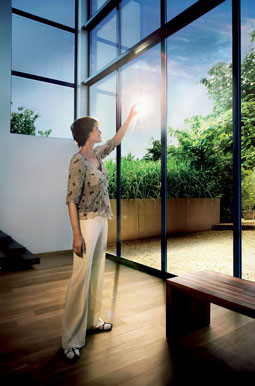 How Window Film Can Help Your Home Retain Heat
Installing energy saving window film will help your home retain heat. This is achieved by reflecting radiant heat inwards and improving the insulation of single pane glass. Window film keeps the heat generated by your furnace in its place, inside, not out. You will like the looks of your energy bill as well.
At Oklahoma City Window Film, we have many energy saving films to choose from ranging from clear film to slightly tinted to a darker film. We also specialize in decorative and security films as well. Let us show you our excellent customer service from the time of initial consultation to the completion of the install. You will see why we have been the leaders in OKC for all of your window film needs for over 25 years!
We look forward to hearing from you!